Training Trainability (Foundation for Equine Development Course)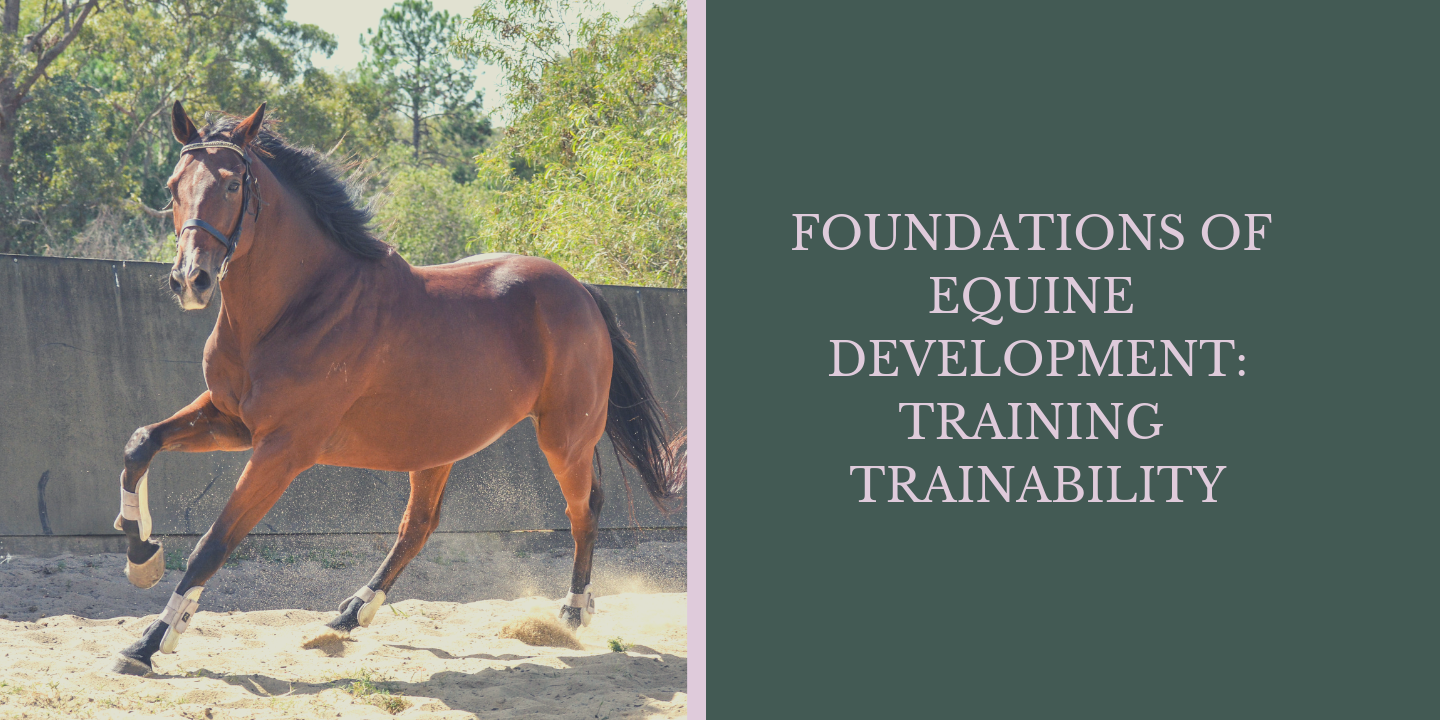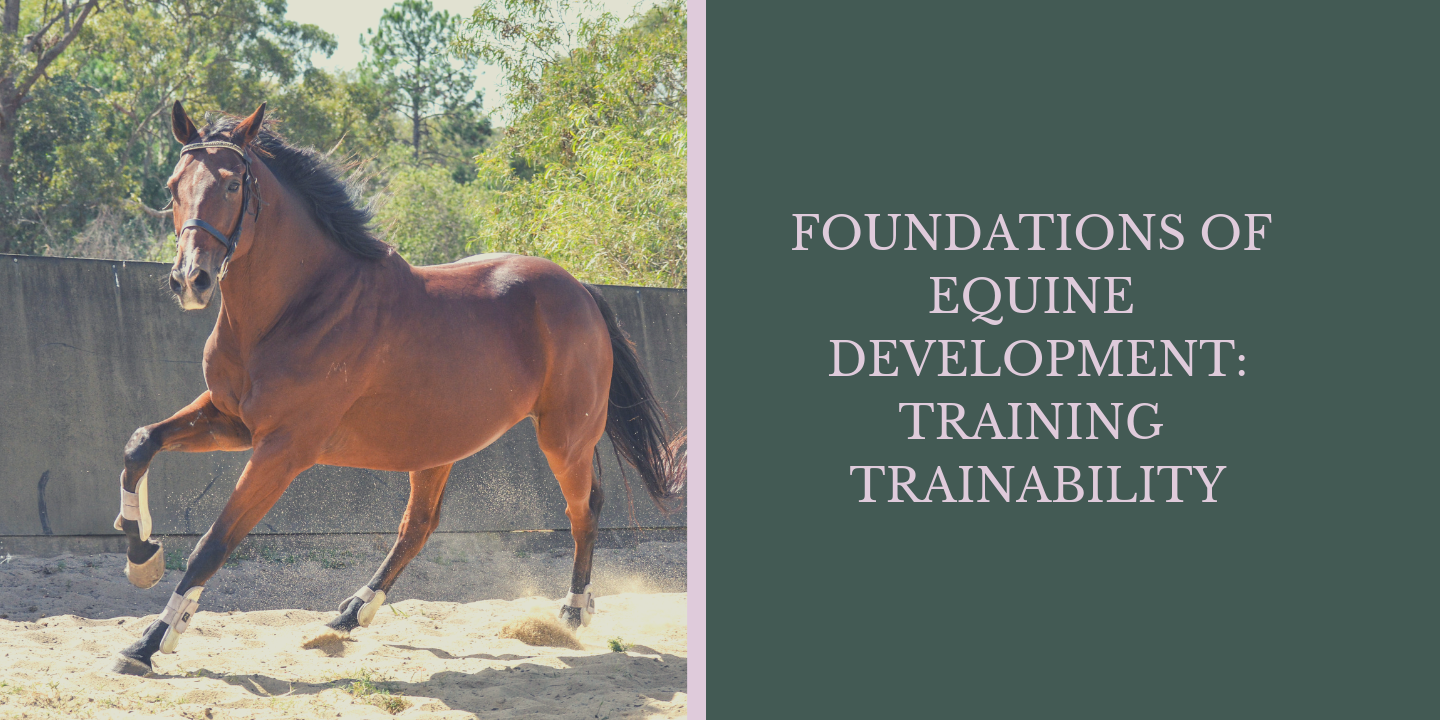 sale
Training Trainability (Foundation for Equine Development Course)
To pay via Paypal:
Click Add to Cart (below)

Then click on your shopping cart (top right of your pc; alternatively, black bar at the bottom of your phone screen)

Follow the checkout process (select PAYPAL at step 2)
Please note: due to technical complications, instant access to the course when you pay via Paypal is currently not available. You will receive an invitation to join the course within 24 hours.
There is so much more you can do to solidify our relationship and training with your horse!
Imagine if you were able to open the lines of communication with your horse – to turn their grumbles into yes's, and their no's into a discussion. An open dialogue helps your relationship with your horse become a positive two-way flow, and removes the necessity of you becoming an exasperated nag.
What if you were also able to create a confident, well-mannered horse? Imagine how much easier it would be to take them out to an event, or on a trail ride, or simply handling them at feed time!
What if I told you that you could access all this in our Foundations of Equine Development: Training Trainability course?
Our online course will take you through the methods of:
How to open up a dialogue with your horse, without having to get in touch with an animal psychic;

How to stop your horse from shying or startling unnecessarily, without spending a shitload of money on a professional trainer;

How to have your horse following your lead, without having to spend hours chasing them in a round yard;

And how to increase your horse's receptiveness to training, in the shortest time possible.
So, if you:
Want to develop a 'safe' horse

Have a horse with behavioural issues on the ground or in the saddle

Regularly experience spooks or shies when riding

Have a new or green horse that you are looking to train up

Have had your horse for a while and need to progress their training

Want to create a better bond with your horse

Want to learn more about ethical horse training that benefits both horse and human mentally and emotionally
Then this course if for you!
TRAINING TRAINABILITY
A FOUNDATIONS OF EQUINE DEVELOPMENT COURSE
Guides you through equine behaviour and exercises you can do - on the ground! - to enhance your relationship, develop a deeper bond, develop an understanding of underlying behavioural issues and how you can overcome them, and instil a level of practice that reinforces ethical training.
This 4 module course, containing theory, instructional videos and downloadable exercises, covers:
Understanding your horses behaviour in relation to your training

Pressure & Release

Establishing yourself as a leader

Training curiosity

Conditioning your horse physically and mentally
With lifetime access once purchased- so you can revisit the content and exercises again and again!